HYDRA
14 °C

From
17€
Hydra: The cosmopolitan island of the Argo-Saronic Gulf
Hydra, the island of the captains and the artists that you will love for its cosmopolitan aura, its architecture and its rich history. Discover it end to end on foot and don't forget to visit its coast with the water boat.

Port of Hydra

Museum of Hydra

Donkey rides

The alleys of Hydra

Vlichos Beach



BOOK NOW - HYDRA
TOURIST ATTRACTIONS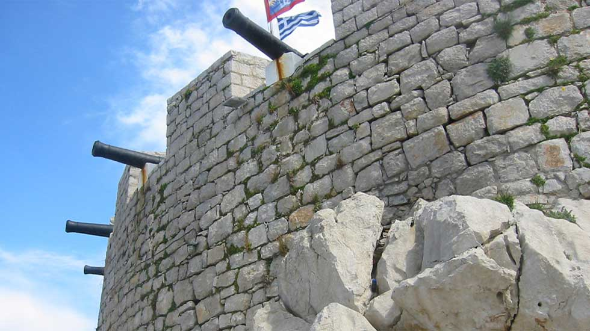 We have selected the top tourist attractions of Hydra and we suggest that you discover them one by one:
1. Τhe School of fine arts that is housed in the historical mansion of Tompazis
2. The Historical Museum of Hydra, east of the port, that is housed in the residence of Lazarus Kountouriotis
3. The Museum of Post-Byzantine Art and History that is housed in the residence of Georgios Kountouriotis.
4. Hydra's Ecclesiastic and Byzantine Museum, that is situated in the center of the port and is the Metropolis of Hydra.
5. The National Merchant Marine Academy that is housed in the mansion of Lazarus Tsamadou.
6. The Melina Merkouri Hall of Hydra that hosts exhibiotions of famous artist all year round.
7. The spots of Periptero and Spilia where you will enjoy the most impressive sunsets of the entire island.
+1. The famous alleys of Hydra, full of old manor houses, blooming yards squares with picturesque taverns.

BEACHES
Hydra offers you a wide variety of choices when it comes to sandy or rocky beaches that give the island a fierce beauty. We recommend that you visit:
1. Spilia Beach, the popular beach with the rocks for the best dives in its deep and clean waters.
2. Hydroneta, another bustling beach full of rocks for you to dive, but also full of spots for you to sunbath.
3. Avlaki, a beautiful beach with deep turquoise waters. In the evening, when it is lit up it becomes even more stunning.
4. Kamini, a small, natural and picturesque port full of small boats.
5. Vlichos beach, a beautiful seaside region with breathtaking view. Ideal for families.
6. Plakes, stunning and fully organized beach with crystal clear blue waters.
7. Bisti, an organized beach by a pine tree forest. There you can do water sports or even speargun.
+1. Nisiza is a beautiful region full of pebbles and surrounded by pine tree forest.

USEFUL PHONE NUMBERS
| | |
| --- | --- |
| • CLINIC | 22980-52420 |
| • POLICE | 22980-52205 |
| • TOWN HALL | 22983 - 20200 / 22980 - 52210, 53003 |
| • GREEK NATIONAL TOURISM ORGANISATION | 22980-52184 |
| • CITIZEN'S SERVICE CENTER | 22980 – 53782 |
| • PORT AUTHORITY | 22980-52279 |
| • HOSPITAL | 22980-53150 |
| • POST OFFICE | 22980-52262, 53398 |
Latest News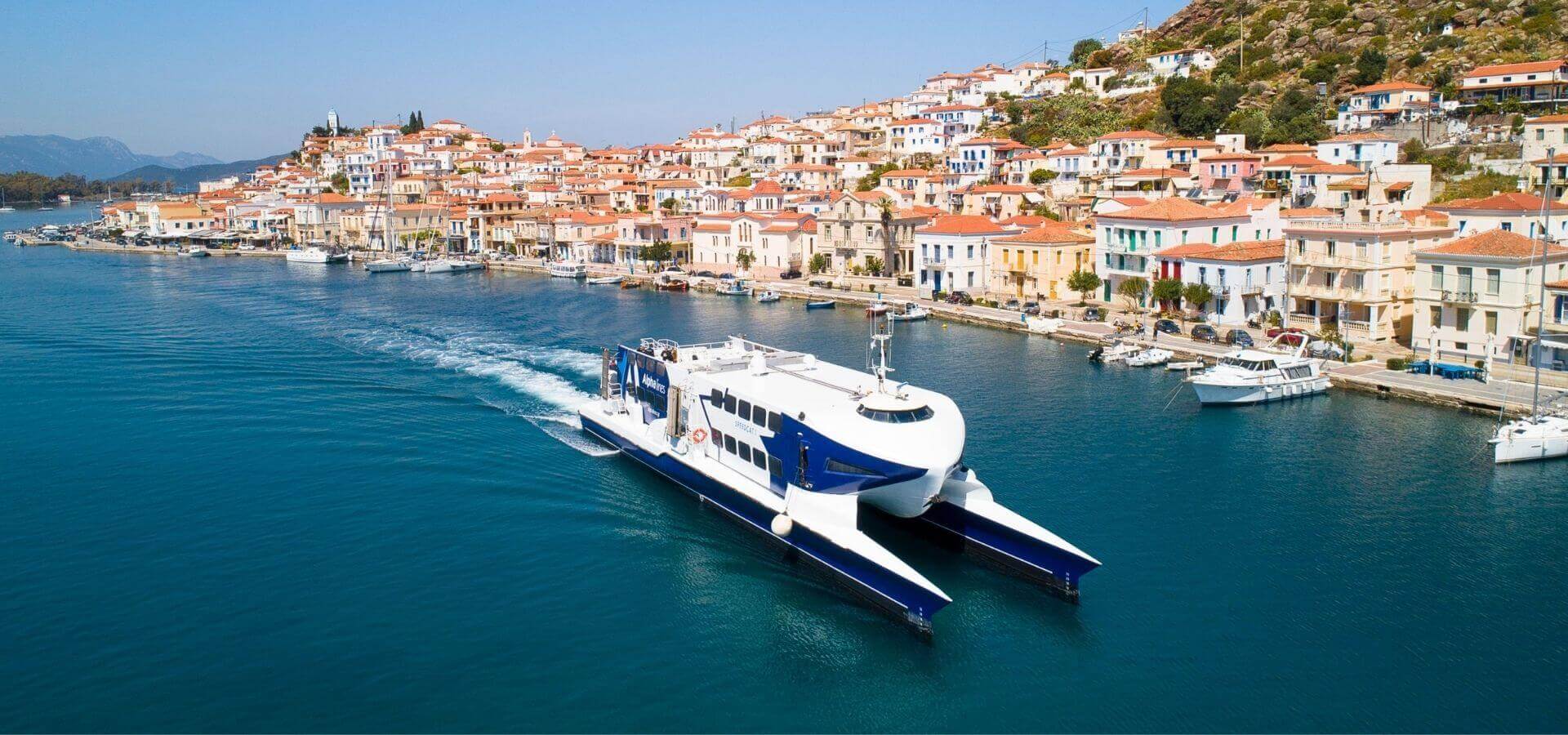 ALPHA LINES wins the award of the Best Passenger Shipping Company for 2021
20.01.2022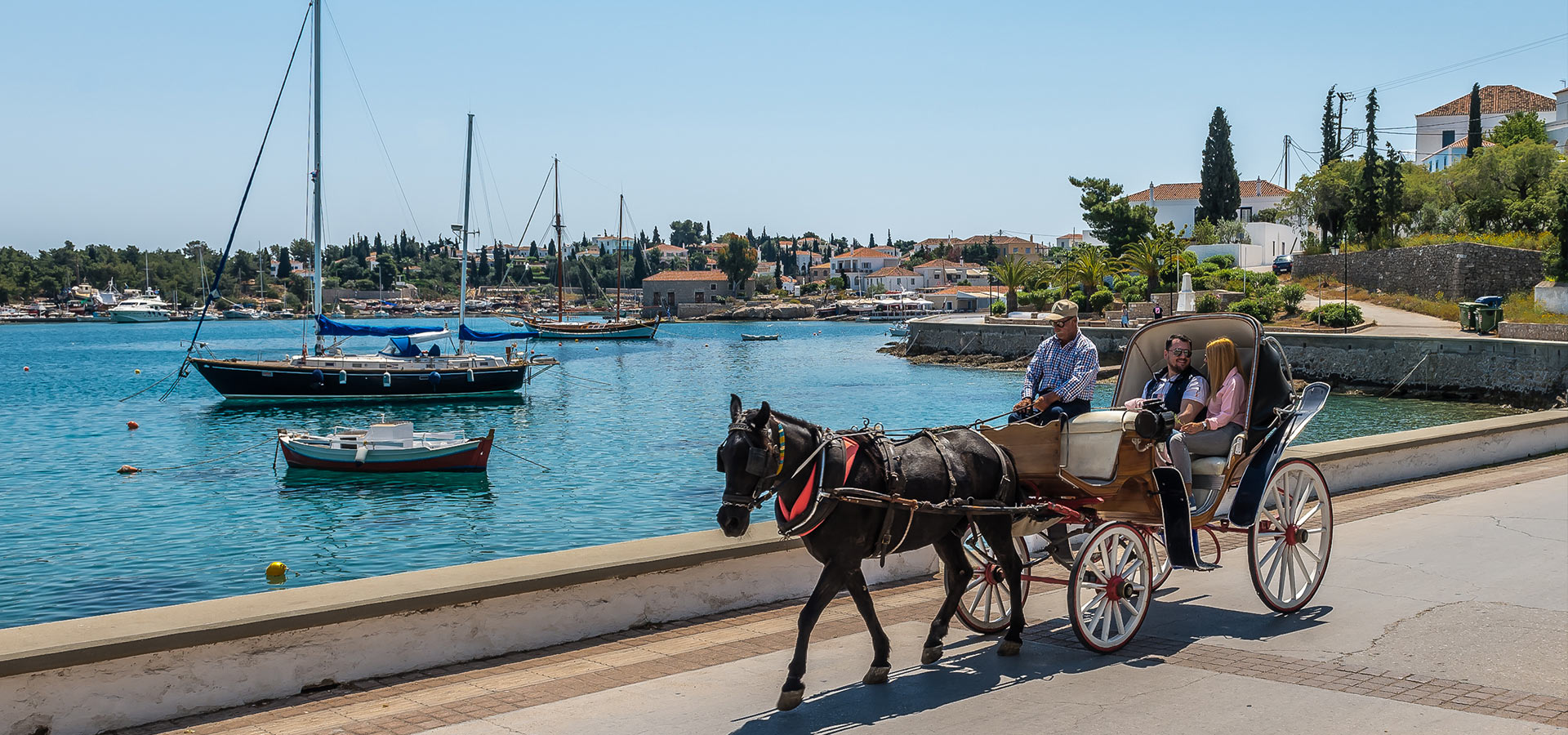 9+1 reasons to enjoy holidays on Spetses
31.01.2021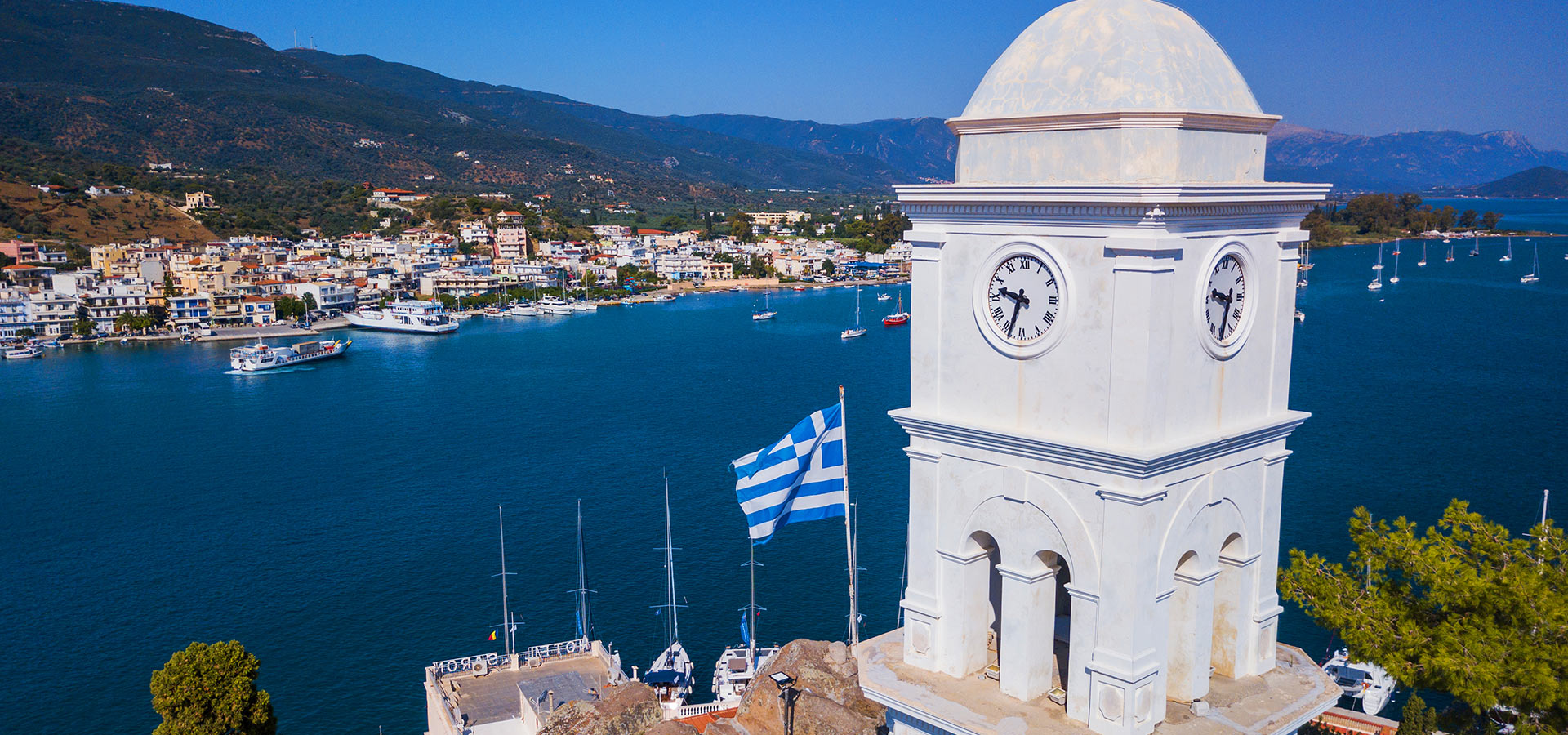 Poros: Its 10+1 top sights
25.01.2021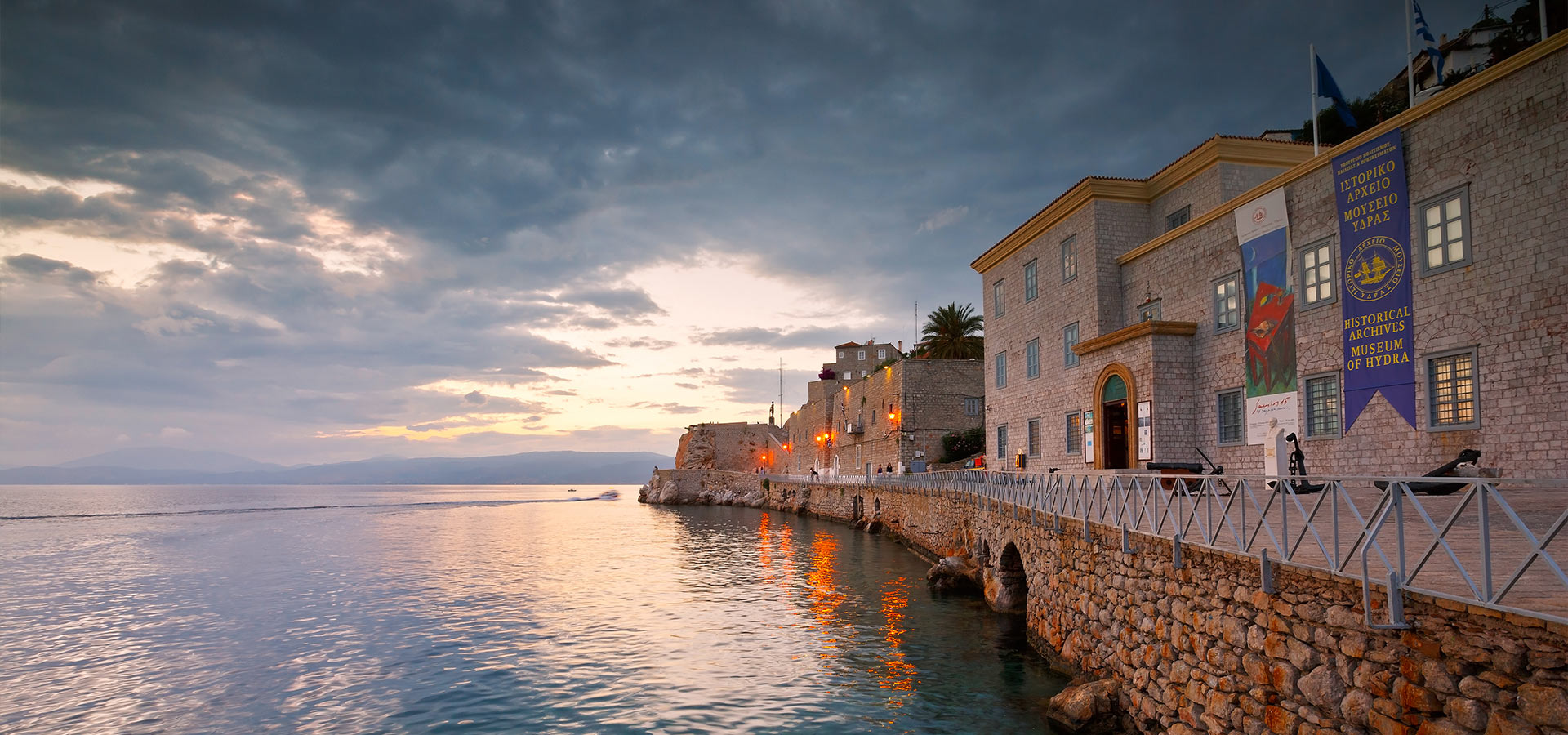 Hydra: Its top 10 sights
02.01.2021