POROS
15 °C

From
30€
Poros: The peaceful island
Poros is a little island of the Argo-Saronic Gulf that stands out for its peaceful appeal, its graciousness and the magic of its nature. It is only a breath away from Athens and it waits for you to discover it on foot, on a bike or on a boat. You will fall in all with the island.

Port of Poros

Nightlife in Poros

Clock Tower in Poros

Love Bay

Monastiri Beach



BOOK NOW - POROS
TOURIST ATTRACTIONS
Among the top tourist attractions of Poros we recommend that you discover:
1. The historic Clock Tower, the island's landmark with the stunning view of the port, the coasts across and the Lemon Forest of Poros.
2. The Archaeological Museum located at the Korizi square, where you can find exhibits that date back from the Mycenaean till the Roman Period.
3. Bourtzi, the castle that was built in 1827 at the entrance of the port for its protection.
4. The Hellenic Naval Academy, the very first one that was established in Greece
5. The Cathedral of Agios Georgios with the murals of Konstantinos Parthenis.
6. The neoclassical conference room of the City of Poros, designed by the famous German architect Ernest Chiller.
7. The Hatzopoulios Municipal Library, where you can borrow books or visit the projection room.
+1. The Lemon Forest in Galatas. A dreamy escape from Poros only 10 minutes away by boat. Don't miss it!

BEACHES
If you have in mind to enjoy a good dive, then you absolutely need to visit the following beaches:
1. Love little port, a very romantic bay with turquoise waters and pine trees. It is an organized beach with a beach bar and beach chairs.
2. Monastiri beach, a quiet yet organized beach with crystal clear waters. It is located under the famous Monastery surrounded by a pine trees forest.
3. Askeli, a beautiful and organized beach, ideal for families. It has a beach volley court and you can also do water sports.
4. Plaka, a sandy organized beach that is located only 1 km away from Galatas city.
5. Aliki, a captivating organized beach with sand in and out, that forms a lagoon.
6. Gerolimenas, an isolated beach with pebbles. To get there you need to walk through a path.
7. Kanali, an organized beach with sand. It is situated near the island's Chora and you can visit it on foot.
+1. Vagona, a beach that combines sand and pebbles where you can fish. In Its bottom you can see the ruins of ancient residences and paved roads.

USEFUL NUMBERS
| | |
| --- | --- |
| EMERGENCY NUMBER OF POROS MUNICIPALITY | 15303 |
| POLICE | 2298022256 |
| TOWN HALL | 2298320500 |
| FIRE DEPARTMENT | 2298022199 |
| GALATAS MEDICAL CENTER | 2298320300 |
| PORT AUTHORITY | 2298022274 |
| REGIONAL HEALTH CENTER | 2298022600 |
Latest News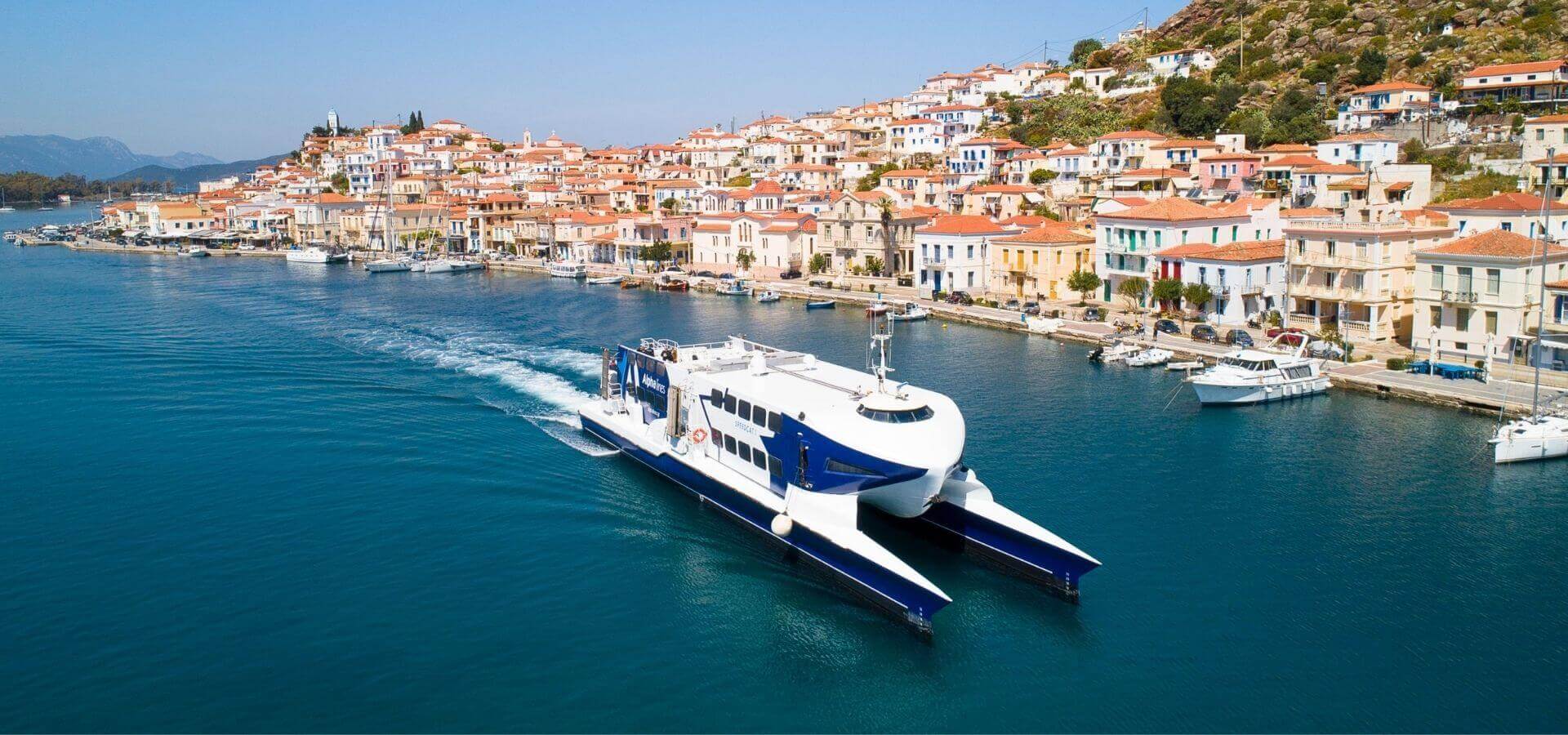 ALPHA LINES wins the award of the Best Passenger Shipping Company for 2021
20.01.2022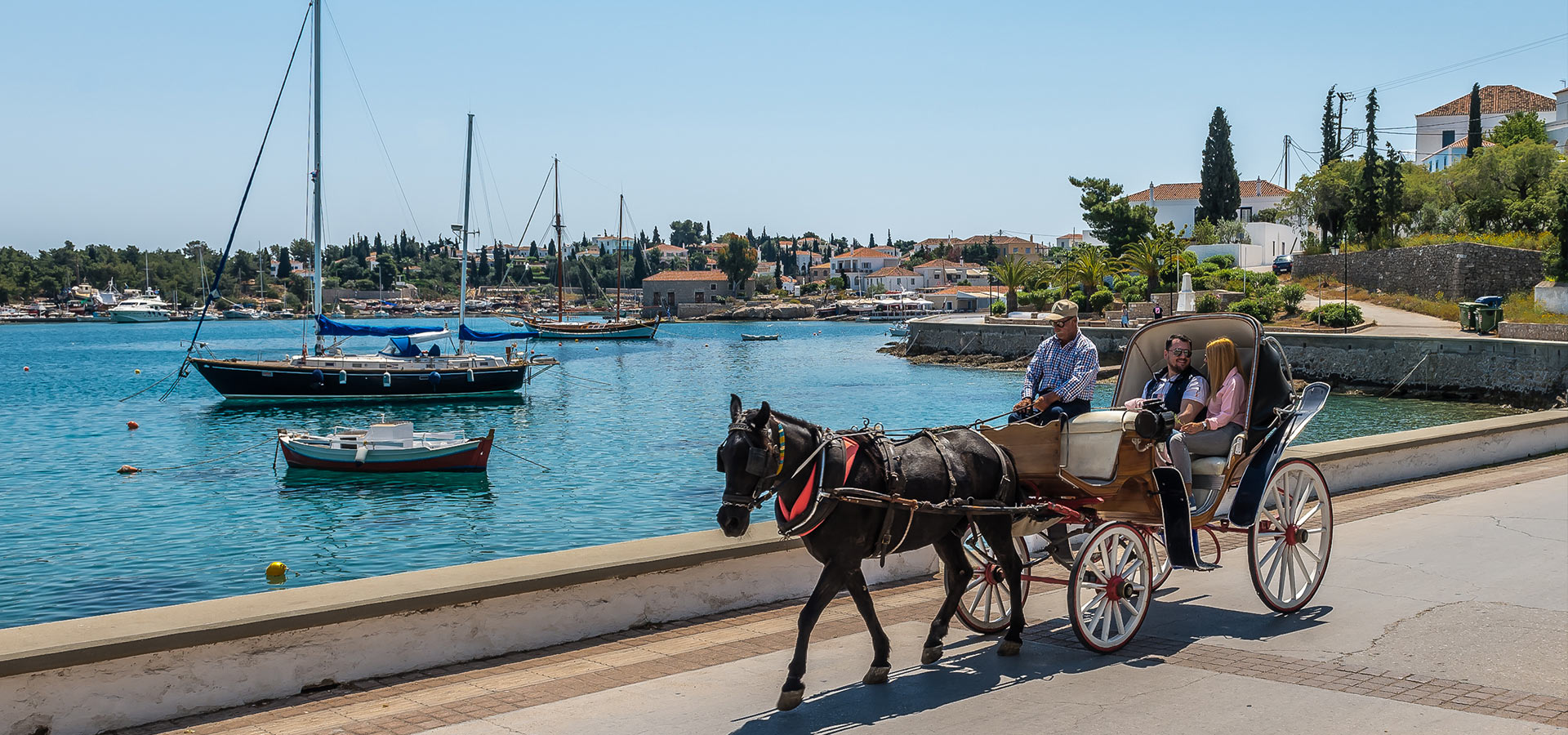 9+1 reasons to enjoy holidays on Spetses
31.01.2021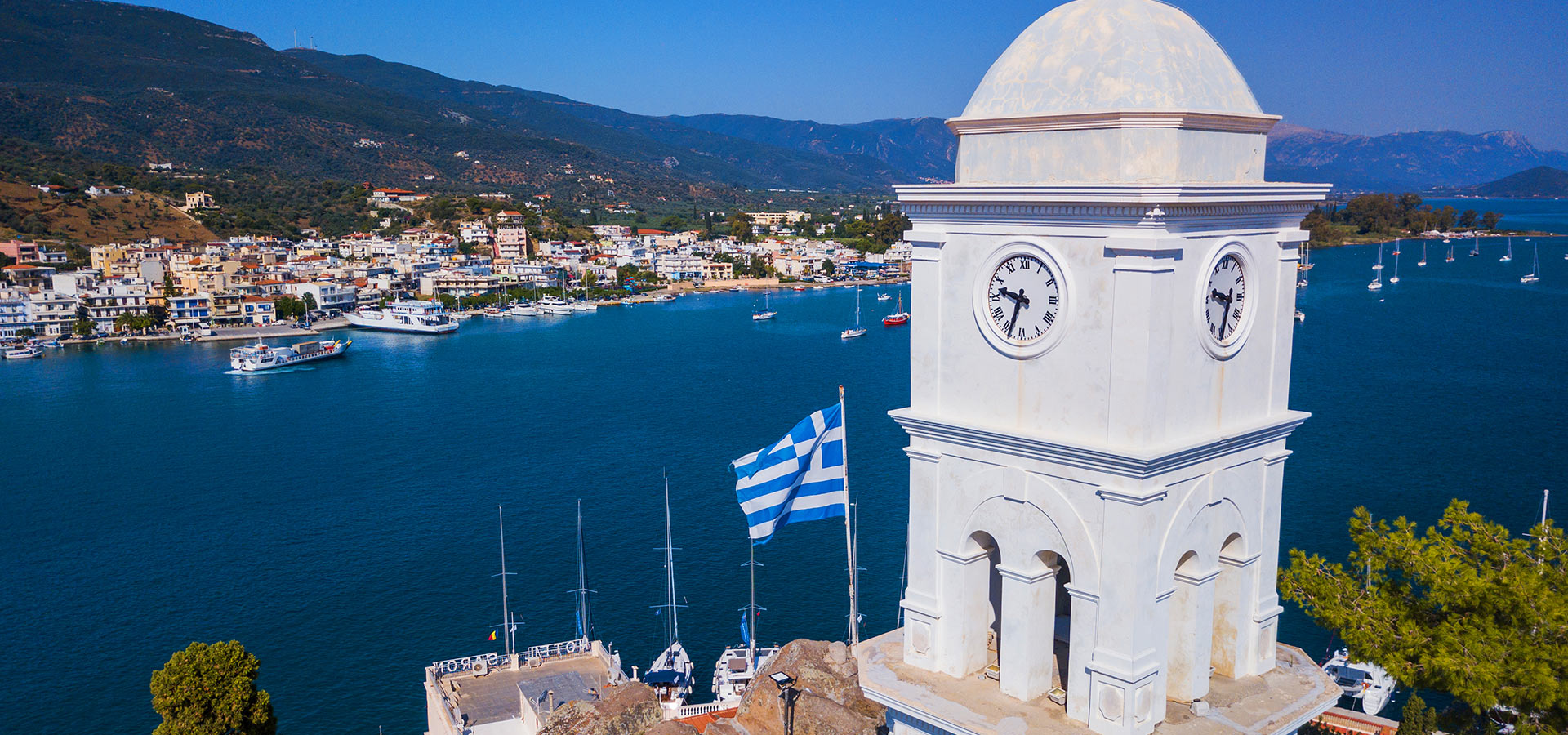 Poros: Its 10+1 top sights
25.01.2021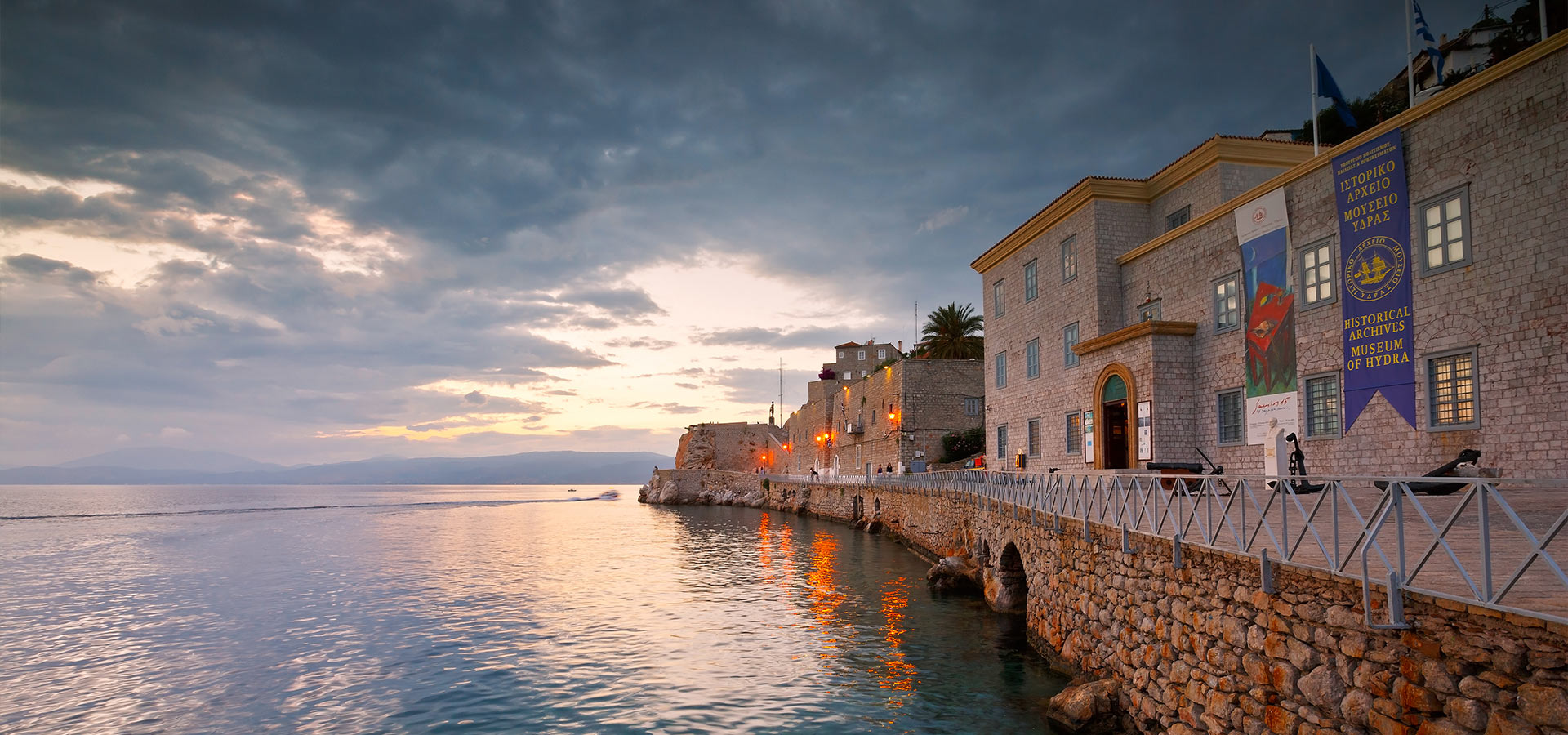 Hydra: Its top 10 sights
02.01.2021